Here is a guide I have created so that posting a complete combat report can be made easier.
1. First off to begin we must make sure infocomplete is completely downloaded and installed, once it is installed not only will you be able to see your entire empire as if you would of had emperor officer but on the plus side every attack you carry out when you open the message of the attack you'll notice at the top right an icon, here is a screenshot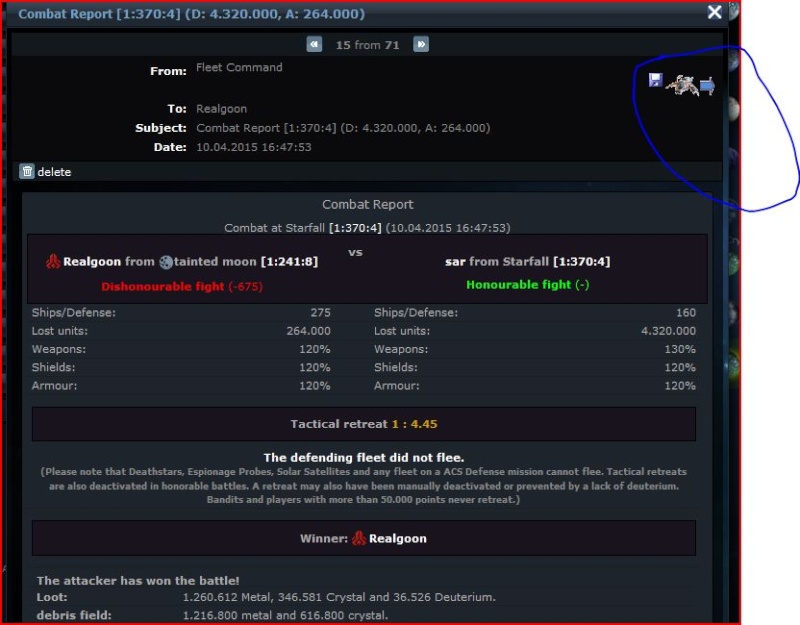 2. Click on it and it will take you to this site
you will see more BBcodes of the combat report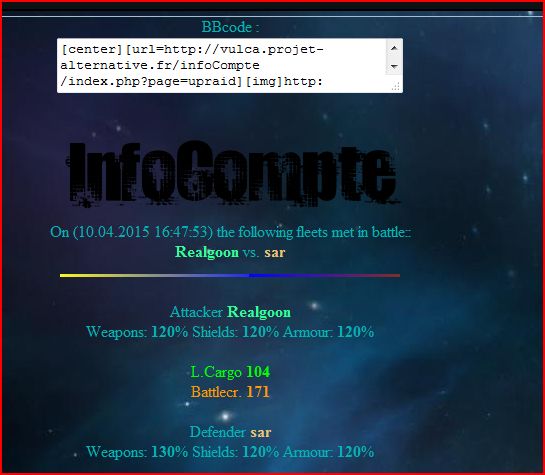 copy and paste it.
3. Once you have paste it congratz you have uploaded your first combat report to this website, combat reports can be made from attacks you made or attacks made on you, and this helps us pick out the best targets to hit, and when it comes to being a victim to let us know how many ships and the time stamp the attacking player sent an attack


Similar topics
---
Permissions in this forum:
You
cannot
reply to topics in this forum